After a brief closure due to the winter weather, Cotswold Wildlife Park is back open and ready for visitors to take a winter walk on the wild side.
For many people the recent snow fall meant working from home, or a day off. For keepers at Cotswold Wildlife Park, however, this was another story entirely.
Jamie Craig, Curator of the Park commented on the recent snowfall: "All the animals have heated houses where needed and are currently unaware of the outside temperatures, unlike their keepers who are busy removing snow from the roof of the aviaries and clearing pathways.
"It's certainly not the weather for our tropical species but for a few, most notable the Reindeer, Wolverines and Penguins and Pallas Cats, it is a favourite time of year and they are revelling in the arctic conditions."
Take a winter walk at the park
Stunning Snowdrops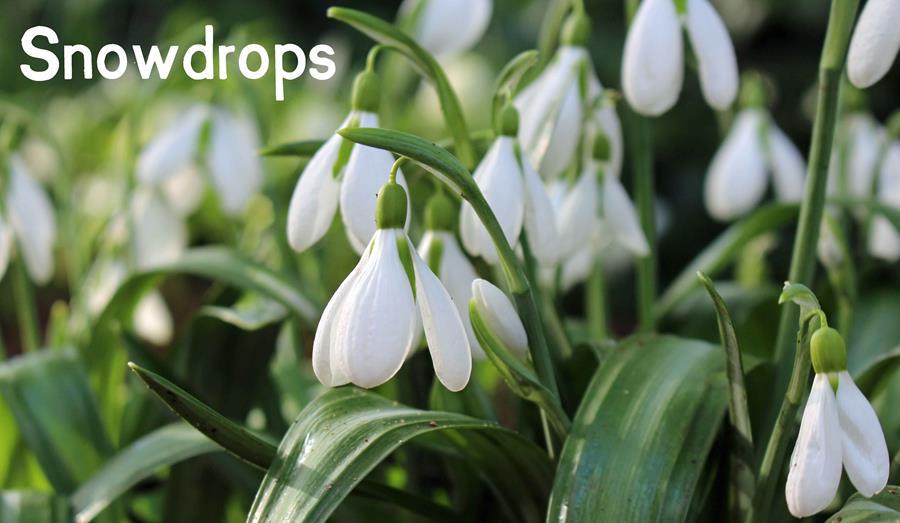 The Park has been named one of the six best places to see snowdrops in the Cotswolds by the Stroud News & Journal and Wilts & Glos Standard. Tim Miles, Cotswold's Head Gardener, said: "It has taken a good number of years for us to develop our collection of Snowdrops. It's very gratifying that so many Park staff and visitors are now enjoying them "
Here at the Cotswold Wildlife Park and Gardens we have swathes of the "normal" snowdrop or Galanthus nivalis, naturalised in some of our lawns, but we also have a collection of about 25 named varieties in various places. The best place to see them is the Winter Garden, which is located between the Owls, the Emus and the Siamangs.
Snowdrop season at the Park starts as early as November, with the early-flowering 'Faringdon Double'. By January a large colony of 'Colossus' is flowering; aptly named, this statuesque snowdrop can be nearly 30cm tall. They are followed by many other choice selections which flower through February and often into March.
It is worth looking closely at the snowdrops when you see them, they all have different characters: 'Richard Ayres' is a double with green markings on its inner segments which can look like grumpy little faces; 'Godfrey Owen' is a bit of a show-off with six outer segments and inner segments rather than the usual three; trembling 'Magnet' is slender and elegant, 'S. Arnott' is vigorous and handsome.
Endangered Turtles join the collection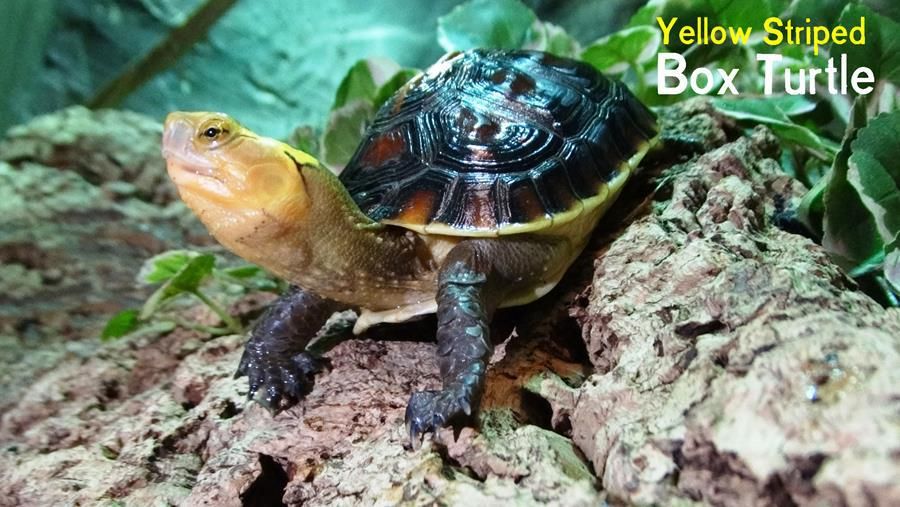 The Park is home to a new species - Yellow Striped Box Turtles (pictured above). These semi-aquatic reptiles are named after their domed shell, which is hinged at the bottom, allowing the animal to close its shell tightly to deter predators. Visitors can see the new arrivals in their exhibit next to the Green Anacondas.
Silent Forest Campaign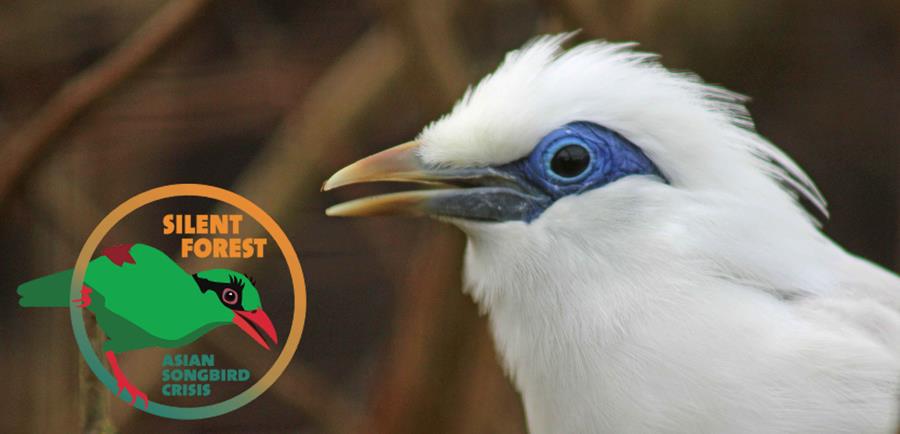 This year the Park is supporting and raising money for the Silent Forest campaign of the European Association of Zoos and Aquaria (EAZA). The aims of the campaign are to raise awareness of the plight of songbirds in Asia, to help save them from extinction. Demand for songbirds in Southeast Asia for the pet trade is affecting hundreds of species and involving millions of individual birds annually.
One of the affected species which we have successfully bred here at the Park is the Bali Starling, now classed by the IUCN Red List as Critically Endangered. All existing birds in the wild are a result of the reintroduction of captive-bred individuals. A new conservation strategy is being developed and anti-poaching units at reintroduction sites are also required.
At the Park we have some Silent Forest merchandise for sale in our Gift Shop with all the proceeds going to the campaign. You can find out more information about the campaign on www.silentforest.eu
If you would like to donate money to help the campaign you can use our Conservation Trust Just Giving page, www.justgiving.com/cotswoldwildlifepark, and add in the message section 'Silent Forest'.
Animal of the Month - White Naped Crane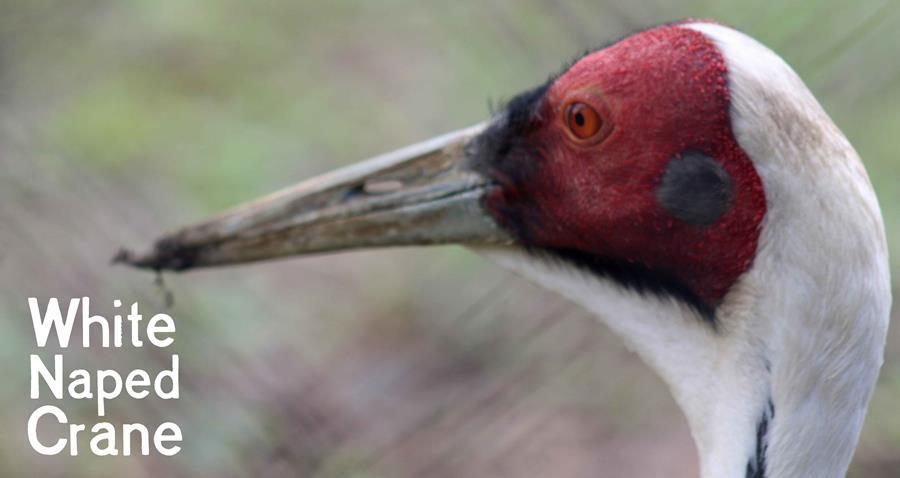 The stunning White Naped Crane is native to East Asia and was once far more widespread than today. It breeds in marshland and bogs and is very vulnerable to land drainage and pesticides. Wild populations have increased slightly in the recent past and with careful management there is reason for optimism.
Cranes have long been associated with good fortune and are revered as symbols of monogamy, fidelity and longevity. Our pair, located near the Wolf exhibit, can often be seen performing their "unison" call, a special dance and song believed to strengthen the bond between male and female. Winter to early spring is a great time to see this species as the birds begin to display together in readiness for the breeding season. They are hardy birds and even appear to enjoy the snowy weather we sometimes have in the Cotswolds.
Plant of the Month - Witch Hazel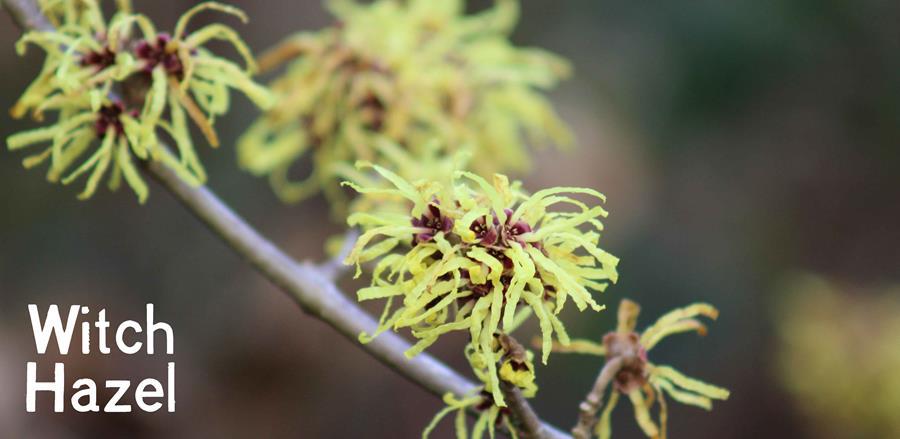 Witch Hazel or Hamamelis is a genus of winter flowering shrubs and small trees that originate from both the USA and Eastern Asia. Their twisty, spidery flowers, borne on bare branches from December to March are a highlight of any winter planting. The flowers may be yellow, orange or red and are often sweetly scented. As an added bonus many varieties have attractive autumn leaf colour.
As you walk round the Park you will see a number lighting up our borders, including the pale yellow flowered 'Aphrodite' and the golden flowered 'Jermyns Gold'.
If you manage a visit soon, you may also see the tree called Parrotia Persica or Persian Ironwood in full flower down by the Lions enclosure and also in our winter garden. This is a beautiful tree related to Hamamelis and has small red tufty flowers blooming in profusion on its bare branches.
2019 Photography Competition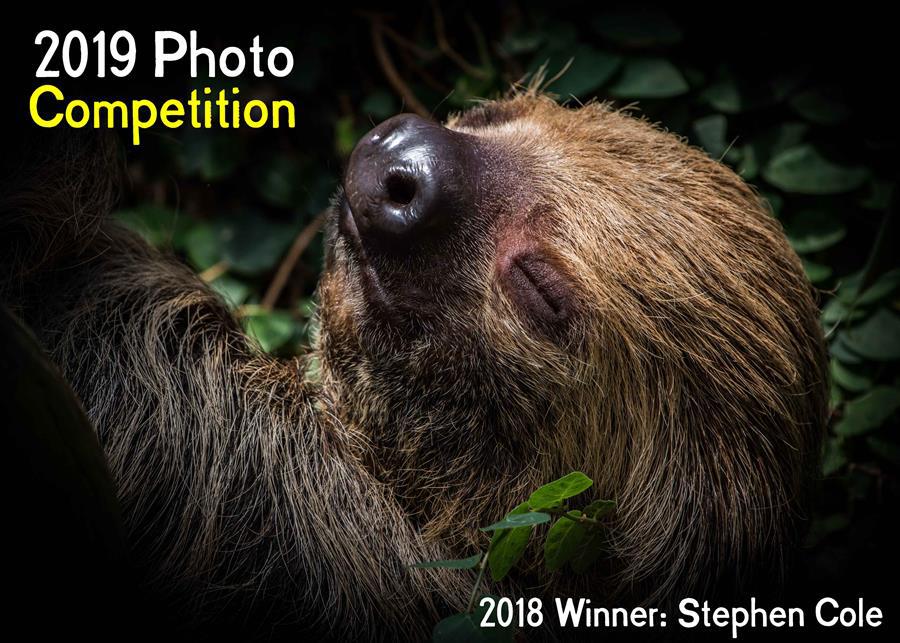 Keep an eye out for our next e-newsletter for details of our 2019 Photography competition...
For further informaiton visit www.cotswoldwildlifepark.co.uk