This month it's May and that means festival season has officially arrived!

For a good festival you need not travel far - you can see some of the UK's best acts right on your doorstep including Toploader, Years & Years and Olly Murs.
Swindon and Wiltshire are also home to some of the best local events supporting up and coming artists - this year sees the thirteenth run of Swindon Shuffle, the much-loved Stratton Festival and the always popular Festival on the Farm in Purton!
Your guide to local festivals near you:
Swindon Spring Festival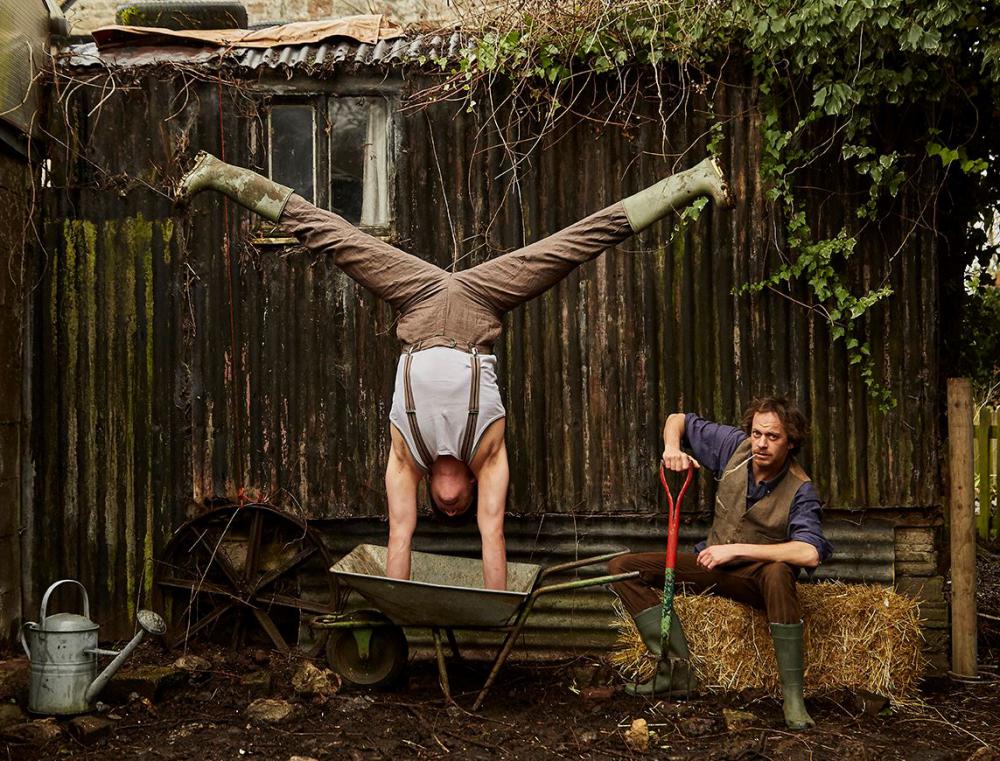 When: May 6 to May 19
Where: Swindon – venues vary
Who: Martin Kemp, Swindon Poetry Slam, Kate Spicer, Creative Swindon Network launch, Festival in the Park, Swindon Spring Festival Finale
In May poets, spoken word artists, painters, dancers, musicians and circus performances will spring into action to celebrate Swindon's evolution through arts and culture.
www.swindonspringfestival.co.uk
Lechlade Festival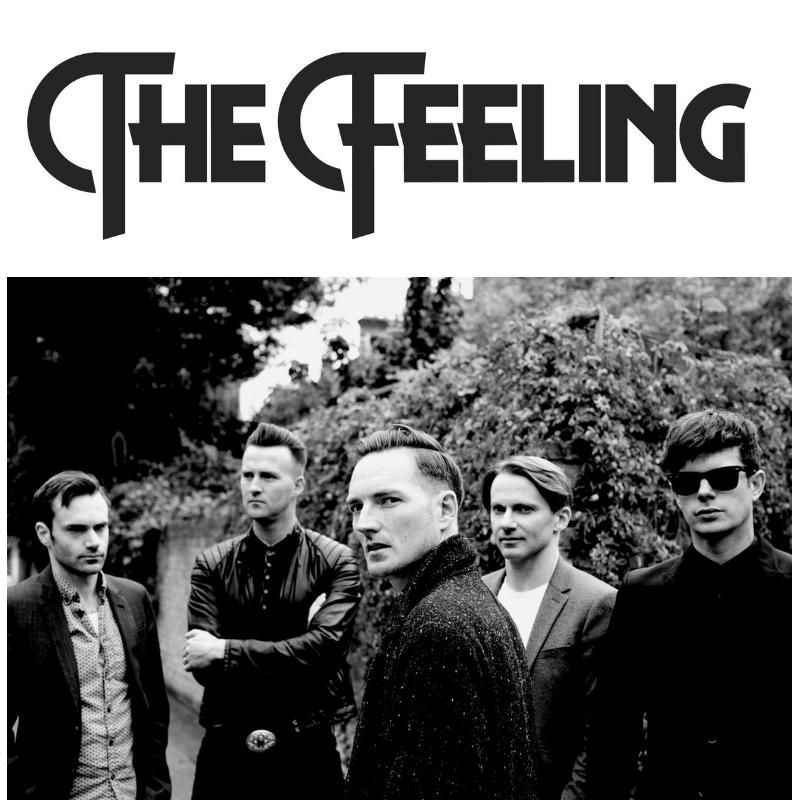 When: 24 May to 26 May
Where: Riverside Park, Lechlade
Who: The Feeling, That 80s Rock Show, Rob Heron & The Tea Pad Orchestra, Chay Snowdon, The Marley Experience, Jetstream
Since its inception in 2011 Lechlade Festival has hosted the likes of Status Quo, The Proclaimers and The Hoosiers.
In 2016 it was voted "The Best Festival in the Cotswolds" by Cotswolds Awards and last year alone organisers welcomed 6,500 festival-goers through the gates.
This year will be Lechlade's biggest line-up yet welcoming headline act The Feeling, as well as one of Britain's rising musical stars Chay Snowden. As well as music there will also be Burlesque shows and the Comedy Stage.
RunFestRun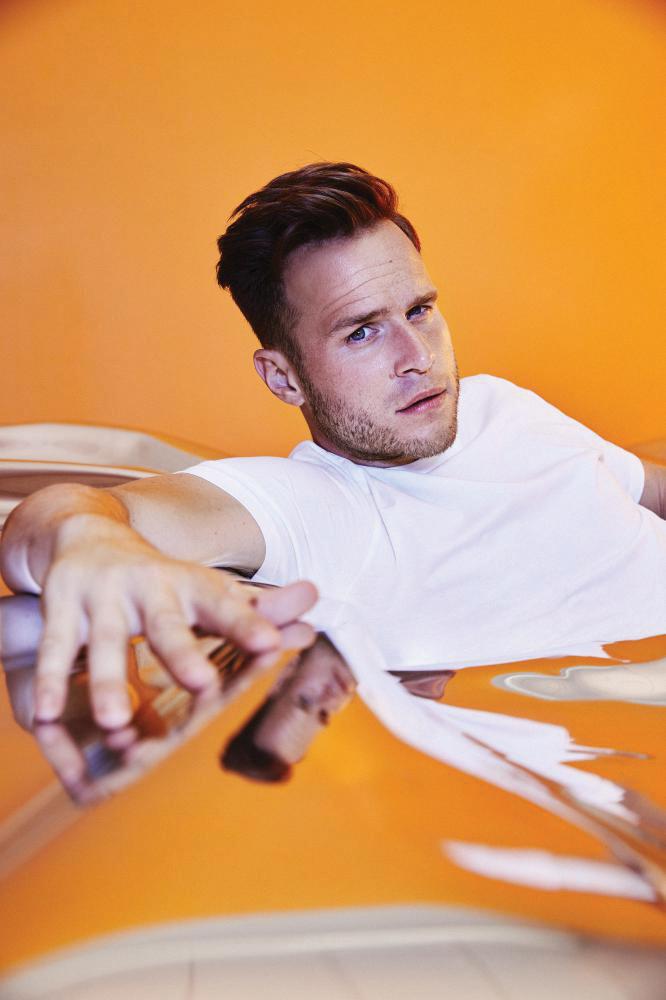 When: 31 May to 2 June
Where: Bowwod House & Gardens
Who: Chris Evans and Vassos Alexander present: Olly Murs, Razorlight, Reef, Ten Tonnes, Colin Jackson and Paula RadCliffe
This is a rather athletic festival, - encompassing some of the UK's best athletes and musical talent - and May sees its first ever run!
Chris Evans said: "We want to encapsulate the excitement of preparing for a weekend of running and all the irrepressible energy and camaraderie that comes with that."
Based on what awaits at the end of the finishing line, I'm sure many runners will be hitting some personal bests!
Swindon Link cannot wait to attend RunFestRun's festival debut!
Forest Live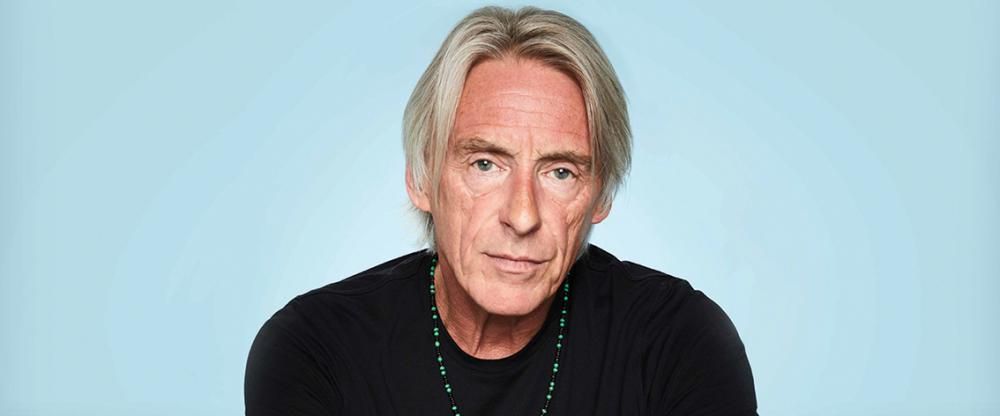 When: 13 June to 16 June
Where: Westonbirt Arboretum
Who: Stereophonics, Paul Weller, Jack Savoretti, Haçienda Classiçal
This June the Forestry Commission England welcomes back Forest Live to Gloucestershire.
Westonbirt Arboretum is by far one of the most beautiful forests in the UK - boasting a gorgeous range of botanics.
So, factor in the latter and add live performances from Stereophonics, Paul Weller, Jack Savoretti, Haçienda Classiçal... This event is a no brainer.
Graeme Park, Haçienda Classiçal's DJ curator, said: "The glorious outdoor surroundings promise to complement our exciting new show."
Avebury Rocks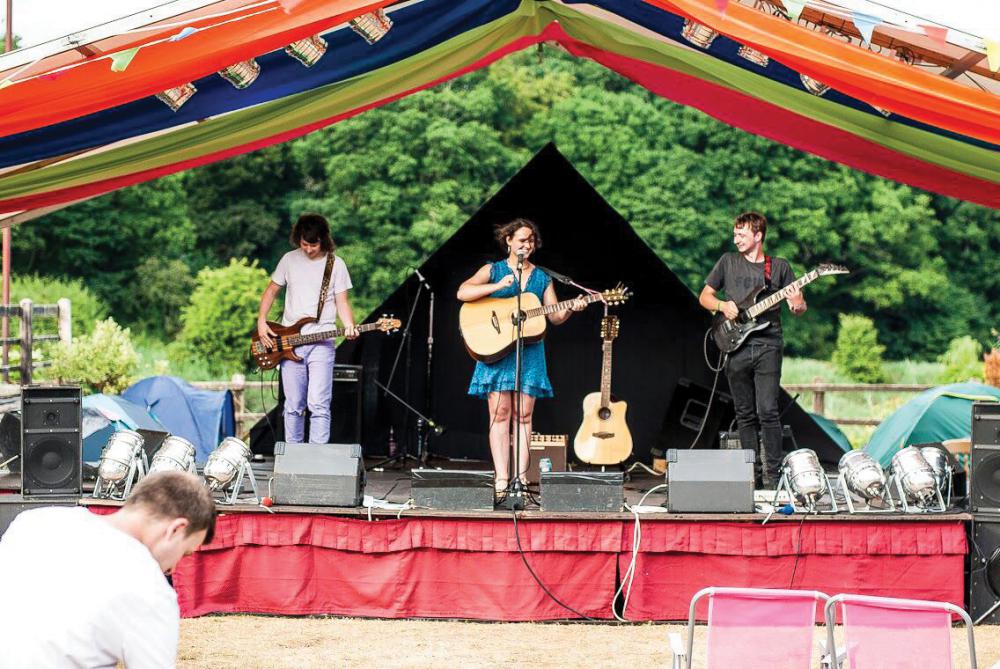 When: 15 June to 16 June
Where: Manor Farm, Avebury Trusloe, Marlborough
Who: Showhawk Duo, Atari Pilot, Eric Walker, Platform 1, Strange Folk, Dakota Simpson, Kaleido Bay, The Dirty Smooth, The Ukey D'Ukes, Lottie J, Eddie George
Avebury Rocks hosted its first festival back in 2015 - with Newton Falkner headlining! Each year since the line-up has been getting bigger and bigger!
A spokesperson for Avebury Rocks said: "Avebury Rocks was the inspiration of local-born musician Nick Harper as a way to give something back to Prospect Hospice who provided care for his late mother.
"These days you can expect an eclectic line-up of local and national artists."
All proceeds go to Prospect Hospice.
Tom Kerridge's Pub in the Park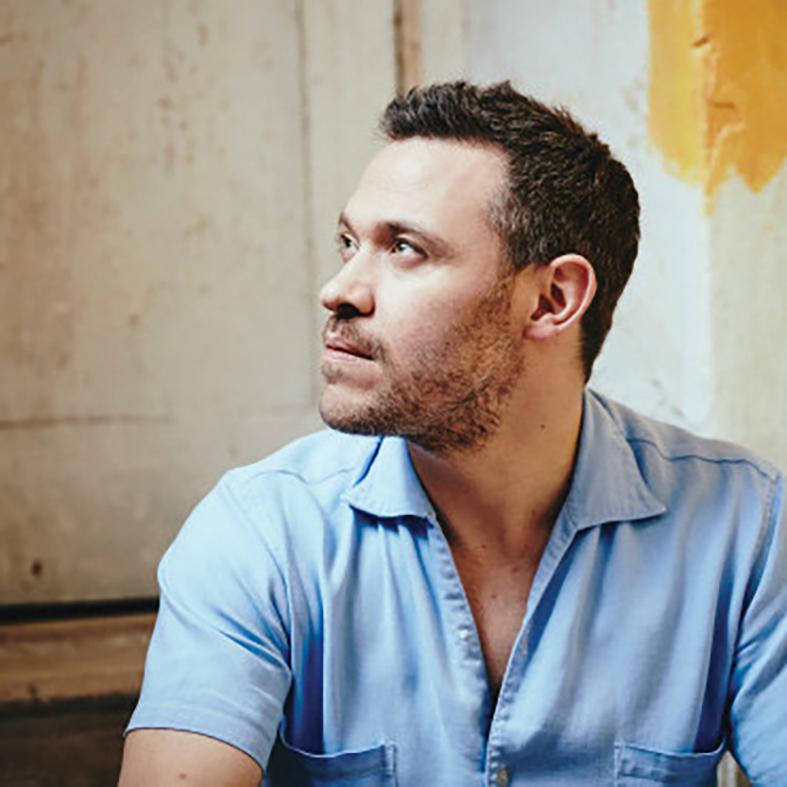 When: 21 June to 23 June
Where: Royal Victoria Park, Bath
Who: Will Young, Texas, Basement Jaxx (DJ Set), Gabrielle, Soul II Soul Soundsystem, The Bluetones, The Cuban Brothers
How times have changed. When I first hit the festivals as a teen, food was sought-out for pure stamina (to soak up all the booze which would in turn hopefully see me through to the headline acts).
These days at some festivals, like Pub in the Park, the music is almost the bit on the side to complement the dish - and people can flock to Bath for a weekend feast with a side of Texas and Will Young this June.
At Bath's Pub in the Park wedges and chippie vans will be exchanged for Michelin-starred chefs and pop-up restaurants including Tom Kerridge's The Hand & Flowers, Josh Eggleton's The Pony & Trap, The Marlborough Tavern and Stephen Terry's The Hardwick.
Tom said: "Last year's Pub in the Park festivals were so much fun, I can't wait to bring excellence in food, world class chefs, ace music and an awesome vibe to eight locations across the UK this year."
Minety Music Festival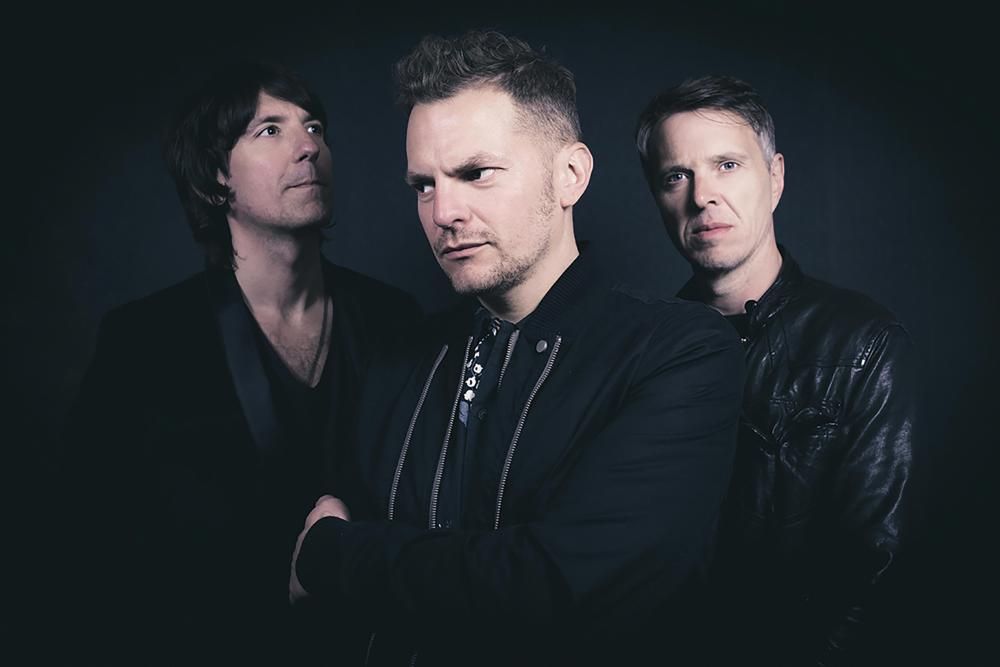 When: 5 July to 7 July
Where: Kinch's Field, Minety
Who: Toploader, Republica, Revival (The Tribute to ABBA), Faux Fighters, Arcadia Roots, The Dirty Smooth, Hip Route, Leon Daye Band
In a short space of time Minety Music Festival has become one of the "go to" festivals in the calendar.
They're back for 2019 with the best line up yet as well as their trade mark features: – a huge, free Kidszone (including free slacklining, free indoor caving, free circus skills workshops, free inflatables, bouncy castles, slides, assault courses), great food and local stalls.
With the absence of Fieldview and Boondocks Festivals this year, local festival goers won't be disappointed with all Minety has to offer!
Cheese & Chilli Festival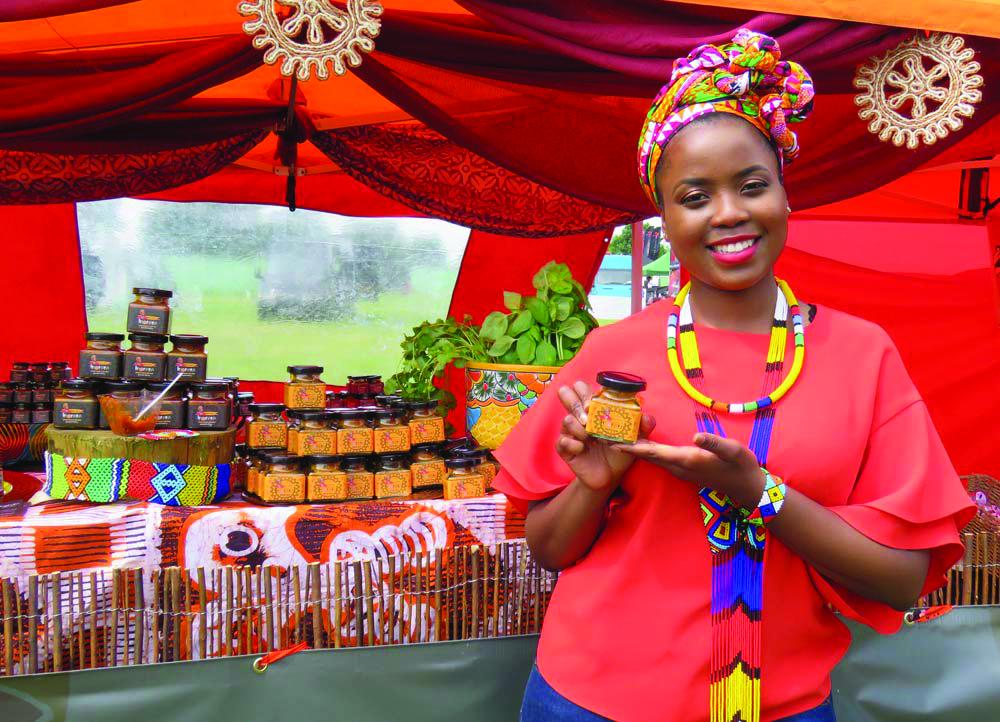 When: 6 July to 7 July
Where: Lydiard Park
Who: Cheese Bomb, Glastonbury Dairy, Heritage Cheese, Lymn Bank Farm Cheese, The Cheese Wedge Co Ltd., The Culmstock Chilli Co
This is the third year that the Cheese & Chill Festival returns to Lydiard Park and, whether it's hard to believe or not, the festival is one of the most highly anticipated events held at Lydiard Park.
The two-day event includes live music, cooking demonstrations, street theatre, Man V Food, a chilli eating competition, beer, crazy golf and a human-sized table football.
This year also sees the introduction of a fiery VIP area which includes an indoor bar amongst a whole range of luxury services to benefit from!
www.cheeseandchillifestival.com
Stratton Festival
When: 6 July
Where: Grange Leisure, Stratton
Who: Kova Me Badd, Echo, Ukey D'Ukes, Sister Sister, a mini animal petting zoo, Bandido's Burritos
Swindon Shuffle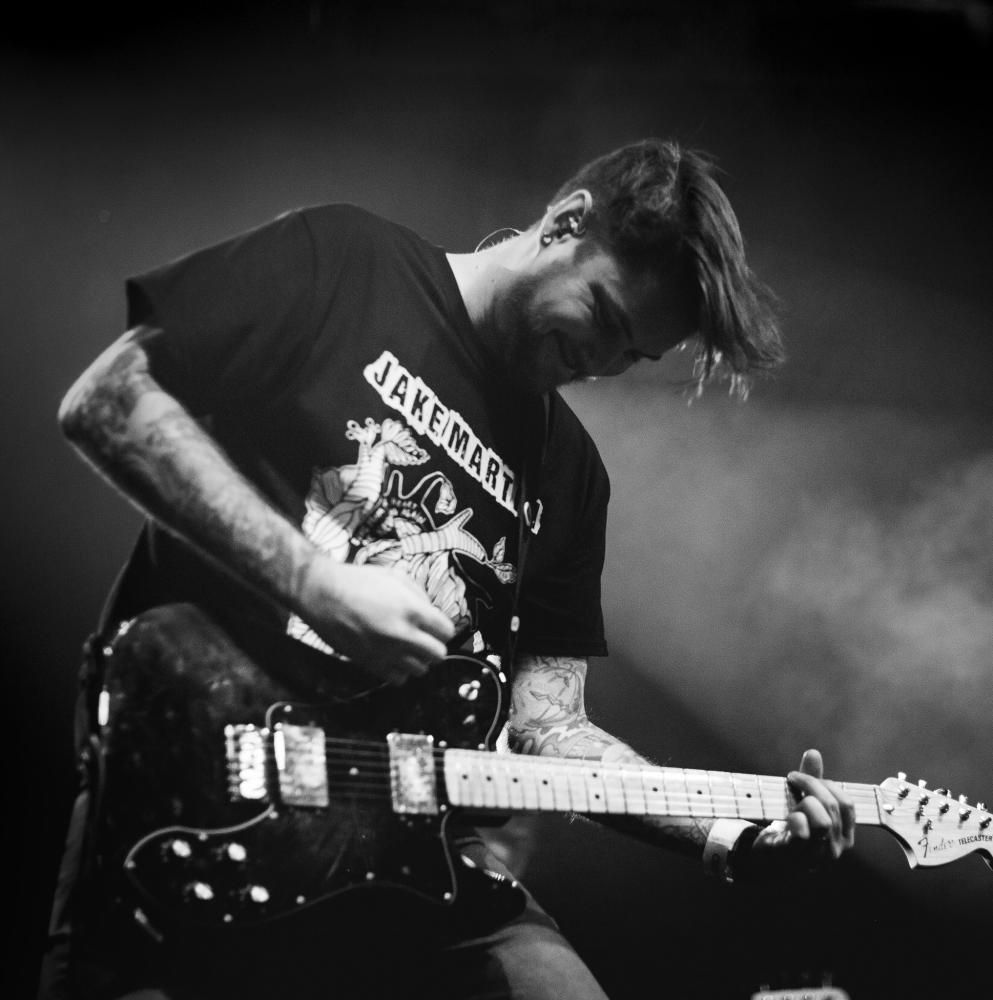 When: 12 July to 14 July
Where: Swindon Old Town venues
Who: Gaz Brookfield, Wyldest, The Astral Ponies, Raze*Rebuild, Flour Babies, Fake Walnut Dash, Wilding, The Bone Chapel, The Oxymora
Swindon's biggest musical highlight returns for its thirteenth year this July!
The town's music scene is seeing a highly anticipated revival - over the last two years bands have been strongly developing and emerging left, right and centre. This year looks to be the Shuffle's best line-up yet, - and last year was pretty damn good - showcasing the best of the town's local talent.
And as one door closes, another one has opened with the Shuffle team welcoming the arrival of a brand new venue - The Hop!
2000Trees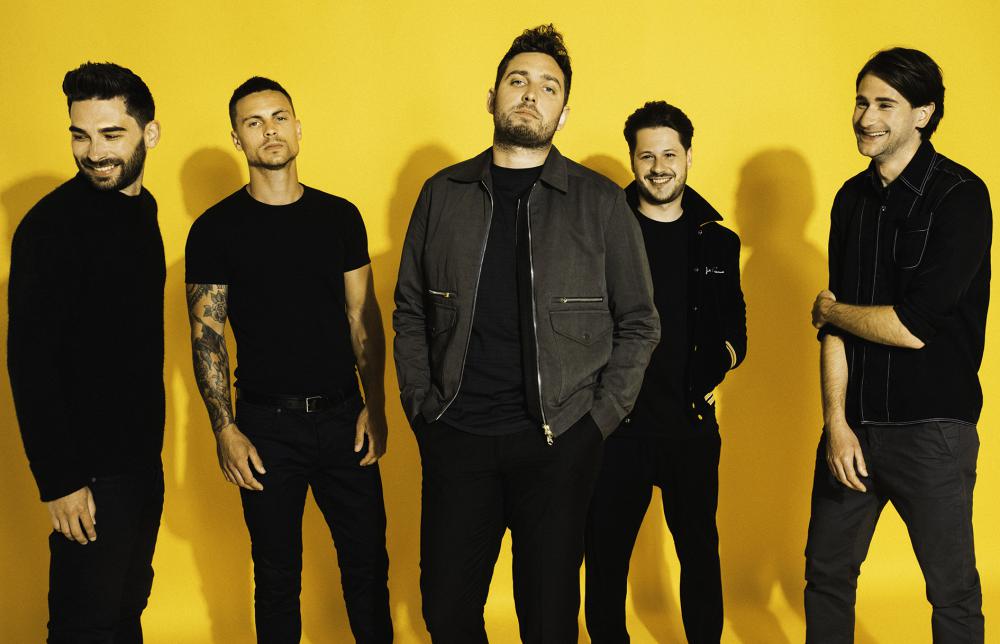 When: 11 July to 13 July
Where: Upcote Farm, Cheltenham
Who: Frank Turner and the Sleeping Souls, You Me At Six, Deaf Havana, While She Sleeps, Flogging Molly, Every Time I Die, The Skints, All Ears Avow, Skinny Lister, Yonaka, Get Cape. Wear Cape. Fly, Puppy, Dream State, Allusinlove, Petrol Girls, Sean McGowen, Modern Error, Milk Teeth
Since its inception in 2006, 2000Trees has become a multi award-winning festival - donned as "Britain's Coolest Festival" by Kerrang! Magazine last year.
This year boasts one of the festival's more versatile line-ups, particularly as more bands are experimenting with their sound - take You Me At Six, for instance.
There will always be arguments for what is deemed the 'best line-up' to date, but as far as 2019 is concerned get this weekend booked off in the diary!
www.twothousandtreesfestival.co.uk
Truck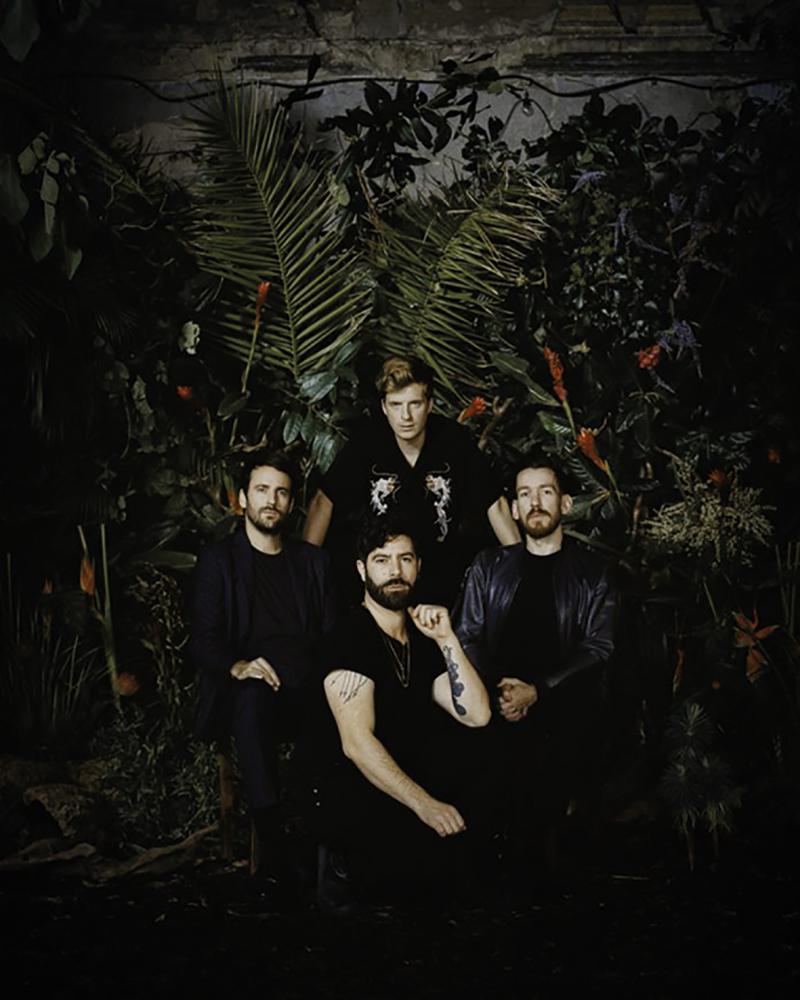 When: 26 July to 28 July
Where: Hill Farm, Oxfordshire
Who: Foals, Wolf Alice, Two Door Cinema Club, IDLES, Don Broco, Nothing But Thieves, Slaves, You Me At Six, Johnny Mar, Public Service Broadcasting, Kate Nash, The Japanese House, Sea Girls, Mallory Knox, Ten Tonnes, Yonaka, She Drew The Gun, whenyoung, Swimming Girls, Self Help, The Murder Capital, Cassels
"The Godfather of small music festivals" is back with its strongest line-up to date.
It'll also be a homecoming for Oxford's Foals and host some of the UK's biggest and up and coming acts including IDLES, Don Broco, Nothing But Thieves, Wolf Alice and You Me At Six and Ten Tonnes. It's no wonder the majority of Truck's tickets went flying out within a few days!
Truck is at the helm of small music festivals but based on some line-ups this year it's certainly giving the larger events a run for their money.
Get this in the diary!
Mfor Festival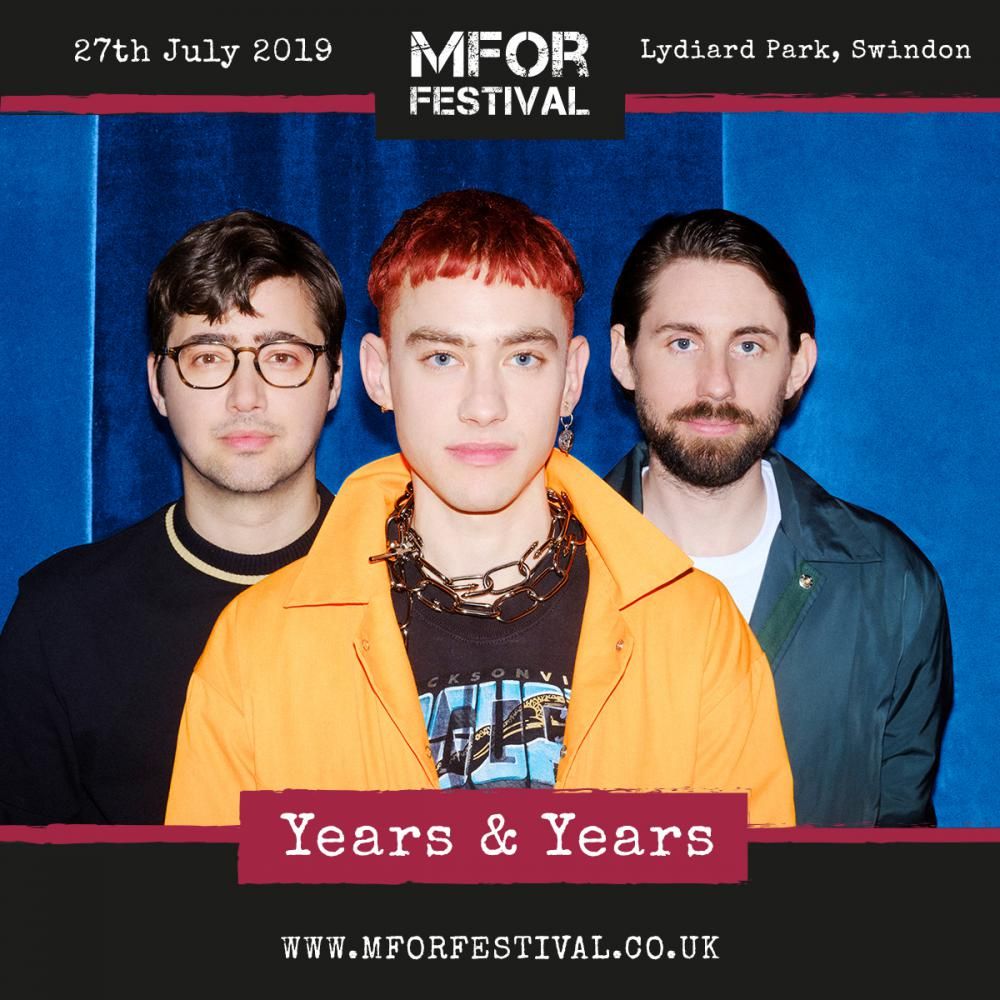 When: 27 July
Where: Lydiard Park
Who: Years & Years, Toploader, Ella Eyre, HRVY, Jahmene Douglas, the Army's Red Devils parachute display
Mfor founder and organiser, Graham Stobbs, said: "I'm thrilled to be able to confirm the headline act and names of other acts will follow. It's taken a lot of work behind the scenes to get the line-up ready for this inaugural event – and we hope families from Swindon, Wiltshire and surrounding counties will support us.
"This event is about community, charity and music. We hope local people will travel to one of the South West's most beautiful country parks to enjoy up to ten hours of entertainment and music."
Festival on the Farm

When: 2 August to 4 August
Where: Purton House Organics, Purton
Who: The Wurzels, Get Carter, Rave Against the Regime, Surpressed, Pink Mac, Ska Bucks
Swindon's only small, funky, cool festival on an organic farm is back - bringing along West Country favourites the Wurzel's and some of the most renowned tribute acts!
This year festival organiser, Rowie Meers, wants to implement more eco-friendly alternatives and will be introducing re-useable beer glasses as well as ensuring that food vans use recyclable packaging. Rowie said: "We can't use glass on the field because of the animals. Now we have sourced a cool pint-sized reusable cup - a great souvenir too!"
Swindon & Wiltshire Pride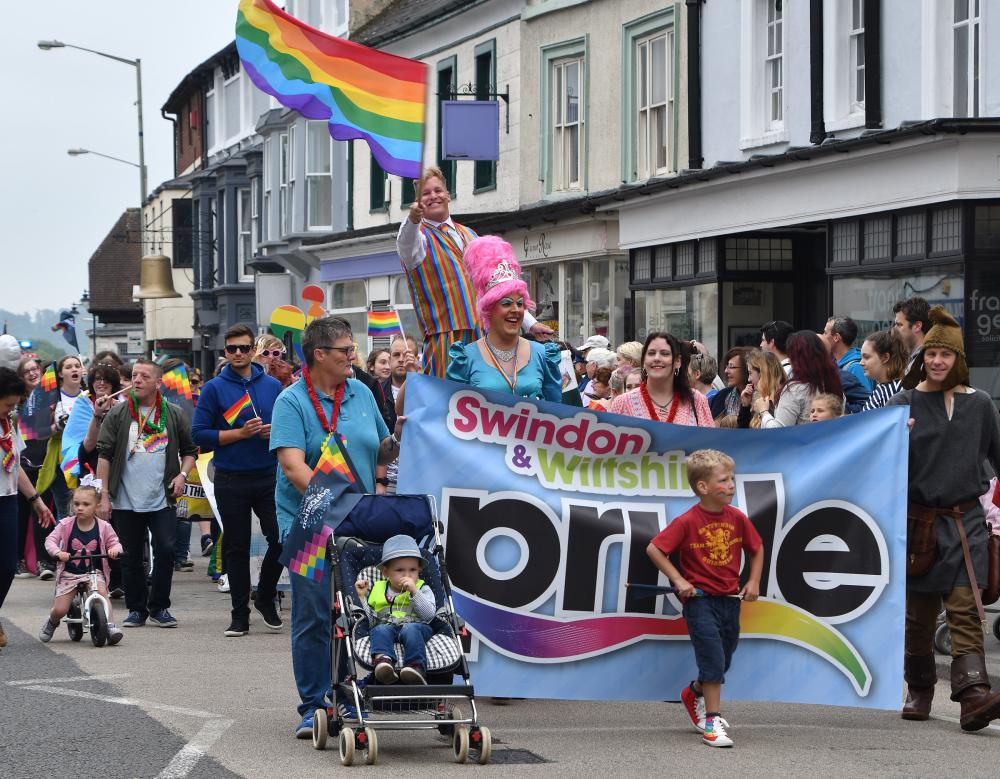 When: 10 August
Where: Town Gardens, Swindon
Months of hard work have paid off for the Swindon & Wiltshire Pride team as they return for the LGBTQ+ festival's eleventh year!
This year the organisation will be showcasing local talent on a newly introduced community stage, as well as hosting a family, craft and shopping zone.
Pride's Chairman, Kristian Wheeler, said: "An important part as a committee is preventing social isolation. We do this by bringing the community together - an extremely important part of what we do."
The Big Feastival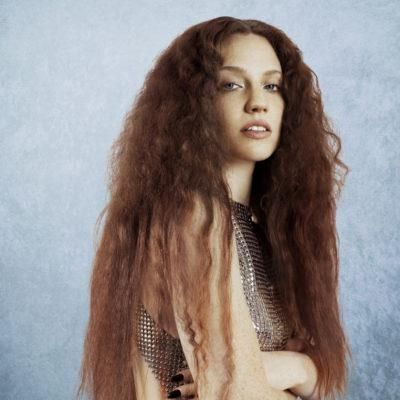 When: August 23 to August 25
Where: Alex James' Farm, The Cotswolds
Music: Jess Glynne, Rudimental, The Cuban Brothers, Duke, Lewis Capaldi, Elbow, The Zutons, Jade Bird, Nina Nesbitt, DJ Luck & MC Neat, Fun Lovin' Criminals
Chefs: Daniel Clifford, Andi Oliver, Candice Brown, Gennaro Contaldo, James Lowe, Raymond Blanc
Whatever your taste is, the line-up is always looking delicious at The Big Feastival.
On top of award-winning artists and award-winning chefs comes Michelin-starred restaurants. As always the weekend hosts pop-up restaurants including Made of Dough, Claw, Le Swine and hot sauce kings TABASCO® Sauce, Le Bab and Crust Bros.
Big Feastival is one for the whole family which includes the Little Dudes' Den, The Family Dining Room and The Big Top.