Police have arrested a man after finding 13 bags of cannabis in the car and a mobile phone in his pants.
On Saturday 4 November officers from the Dedicated Crime Team stopped a man for using his mobile phone while driving in Walcot, Swindon.
The 25-year-old man produced two bags of cannabis to police and a search was conducted. A further 11 bags of cannabis were then located in the vehicle, along with a mobile phone which was hidden in the man's pants.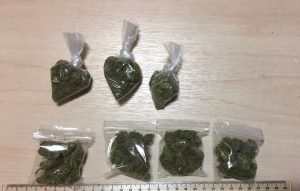 A search was then carried out at the man's address in Swindon and approximately £6,000 in cash was located.
He was arrested on suspicion of being concerned in the supply of cannabis and released under investigation.
Five days later, on Thursday 9 November, the same man failed to stop for officers in Kingshill Road.
He was ran from his car and was caught by officers after a foot chase along Swindon Road. A search found a further seven wraps of cannabis in the area where he had run from his vehicle.
Another search was carried out at his home and a lock-up garage which revealed a further 41 wraps of cannabis and drug paraphernalia. His car was seized as well as a number of expensive items of clothing under the Proceeds of Crime Act.
He was arrested on suspicion of being concerned in the supply of cannabis, failing to stop for officers and money laundering, and has since been released under investigation while enquiries continue.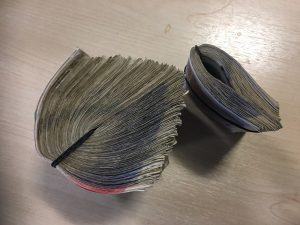 PC Matthew Barnett of the Dedicated Crime Team said: "We'd like to remind the public that cannabis is still illegal and can have harmful effects on some of the most vulnerable people in our society. To say that this drug is safe and has no impact on our community would be quite wrong.
"We will continue to enforce the law around cannabis supply and not only that, but if you are involved in dealing any illegal drugs, please be aware that we will look to confiscate any items gained through the profits of that crime, be it cars, clothes or cash. This can have a significant effect on not only the dealers but their family around them, and we would ask people to think about the full consequences of their actions before getting involved in supplying illegal drugs."