Enter the Best of of Swindon Talent and you could win £250 worth of shopping vouchers to spend in the town centre.
Now in its third year, inSwindon town centre  BID are inviting all dancers, singers, actors, illusionists, comedians, bands, contortionists, musicians and even jugglers to submit and showcase their skills for the annual talent competition, where 8 finalists will battle it out on the main stage in front of our panel of judges and the audience at the St. George's Day, Festival happening on Sunday 22nd April 2018.
The winner of the competition will be chosen by the talent spotting judges and will receive a fantastic prize – the chance to perform at this year's Swindon Town Centre Christmas experience. Plus, you could WIN £250 worth of shopping vouchers to spend in the town centre.
Last year over 60 people entered the competition and it is hoped this can be beaten.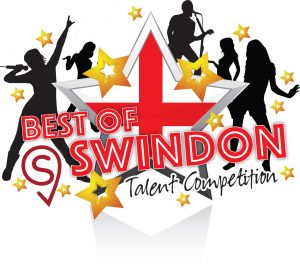 Maisie Long from Moredon was crowned the winner and amazed everyone with her fantastic Irish dancing performance and performed to over 18,000 at last year's Swindon town centre Christmas Lights Switch on.
Di Powell, inSwindon BID Chief Executive said: "We are all very excited the 'Best of Swindon' talent show is back. This is an ideal opportunity for the people of Swindon to showcase their talents and gain stage experience.
"The competition gets better every year and has seen contestants go on to national competitions."
It's simple to enter - all entries must be submitted by 5pm on Friday 6 April 2018. All you need to do is upload your entry performance via youtube or Vimeo and send inSwindon the link via their online entry form below.
All finalists will be informed by Friday 13th April 2018. You will then be able to discuss your technical requirements for your live performance, which inSwindon town centre BID will do its best to accommodate.
All the entries will be viewed by our panel of judges and shortlisted to seven finalists and the eighth finalist will be chosen by you through the inSwindon town centre BID Facebook page. The act with the most likes will join the other seven finalists live on stage on Sunday 22 April 2018.
To find out more and to enter the competition please visit inSwindon town Centre BID website https://www.swindontowncentre.co.uk/visitor-info/news/talentcompetition-2018/