Sarah Forbes is a Covingham-based mum of three, but by all means not your average one, with the ability to change nappies with her feet.
As of a few months ago Sarah became a casualty simulation actress. This involves staging simulated crash scenes for practicing and "high end" paramedics to practice on amputees. But more recently she also started a modelling career. Born in 1980 and currently Wiltshire-based, when Sarah was 22 months old she lost one of her arms in a lift accident in Spain. She explained: "It was one of those old lifts that you open and close the cage before you get in the lift, except there was no cage door – it was like a big dumbwaiter. I put my hands out and both of my arms went down into the lift shaft."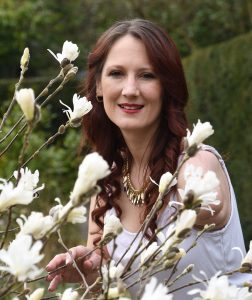 Sarah's right arm had to be amputated at the shoulder, and her left at the elbow. Unfortunately, after the operation her left arm was infected by gangrene which resulted in a further amputation above the dead tissue before being reattached. According to Sarah, this has in no way held her back – it has in fact "catapulted" her forward. She said: "I am one of the lucky ones, because where I was so young I don't remember anything – I haven't been damaged by childhood memories or trauma, this is what I've always known. My Dad was an RAF man and never allowed me to say 'I can't' – it was either I will, or I won't. "When I was younger, and I went for my first swimming lesson, my dad grabbed me and said 'hold the air in your lungs and you will float' and then he chucked me in the water. Now I am such a water baby, I love the water! "What was difficult for me was when I went to get my first job at 16. I had gone to a convent school and wasn't treated any differently – no special treatment. So when I went to get a job they said I couldn't because I wasn't registered as disabled, but my parents didn't raise me as disabled and I'm not disabled – I am an amputee and there is such a huge difference. I wasn't able to get a job because I wouldn't categorise myself as disabled – I felt discouraged by society" - this again has only pushed Sarah forward to challenge society's perception of amputees.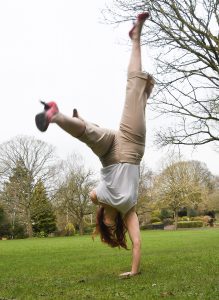 When Sarah went on maternity leave with her daughter, now three and half, the company she worked for moved to Bournemouth. She said: "I took this as fate and, scary as it was, decided to go for a career change." Always looking for the next challenge, Sarah wants to encourage and inspire people to be body confident – particularly as an amputee. She said: "Kelly Knox is someone that I have a lot of admiration for. She's all very 'hey I've got one arm but don't I look good though' – she's got edge. I know it's a lot later than you would expect someone to start modelling but I've had a really good response and I'm really doing it to say 'things are changing' – it's 2018!" You could argue that because of Sarah's childhood experience that this is why she's lived more than most people. But again, this is quite irrelevant in the grand scheme of things – she has a lot of energy and a fiery personality. Two anecdotes in particular establish her as very down to earth. She explained: "When my daughter was born I used to change her nappy with my feet, and day-to-day things like peeling potatoes, – I peel them by holding them with my feet - sometimes it can take 40 minutes, and opening doors when I'm holding coffee. I just get on with it. "I do not consider myself disabled. In the English dictionary 'disabled' is defined as broken or disadvantaged – and that is not the case. Broken sounds like something you throw away, but I, and every other amputee, are just human. We have bad days, sure, which involve pain killers, and physiotherapy, but that doesn't stop us. I want people to see my good days. I think in this day and age the word 'disabled' should not be used, because these people who have been categorized by this are not broken - paralympians for example, they are not disabled, they are incredible! The view on the word needs to change."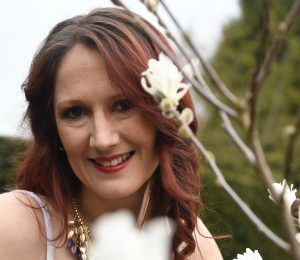 Spending her working days "covered in blood" during simulations, Sarah wants to send a different message within the modelling world by explaining "I'm 37 - I'm not expecting to look like an eighteen year-old Size 0 as things have moved a little south (laughs), but I don't want to change who I am and I can't understand why people aren't happy with what they've got - there are people who are unable to feed themselves or even go to the toilet by themselves." Sarah finalises that "sorrow and and sympathy is something that won't help someone, but support and ecouragement is - I am happy the way I am, and I'm always looking for the next challenge."