It's never too late to change your life. Even if you broke every New Year's resolution you set by 2nd January, you still have some time to improve your circumstances and become the best person you can be.
If you are unsure how to do so, read the following tips on how to change your lifestyle in 2020.
Travel to a New Destination
If you want to make beautiful memories, embrace new cultures and meet new people, you should travel to at least one new destination this year. Journeying to a different country could help you feel more independent, develop a more open mind and provide a much-needed break from your everyday routine, So, you'll return home with a fresh perspective and decreased stress levels. Plus, a getaway could potentially prolong your life!
Eat Healthily
A busy career or social life can often lead to people settling for processed foods, fast food, and too much refined sugar. Rather than indulging in too many snacks that can add to your waistline and damage your skin, you should make a pledge to eat healthily throughout 2020.
This doesn't mean you need to go on a crash diet. It is a dedication to eating more fruits, vegetables, healthy grains and consuming less sugar and saturated fat. You're bound to notice a big difference to your mood, weight and energy levels.
Make Time for Yourself
If you have a demanding career or a hectic personal life, it can be easy to put your needs on the backburner. Consequently, you might feel rundown or experience a low mood, which can eat away at your happiness.
If this sounds like you, you must start making time for yourself, even if it's just granting yourself one hour per day to watch your favorite TV show, read a book, or embrace a hobby, such as painting, writing or even playing poker online. By doing so, you can effectively lower your stress levels and have a little fun.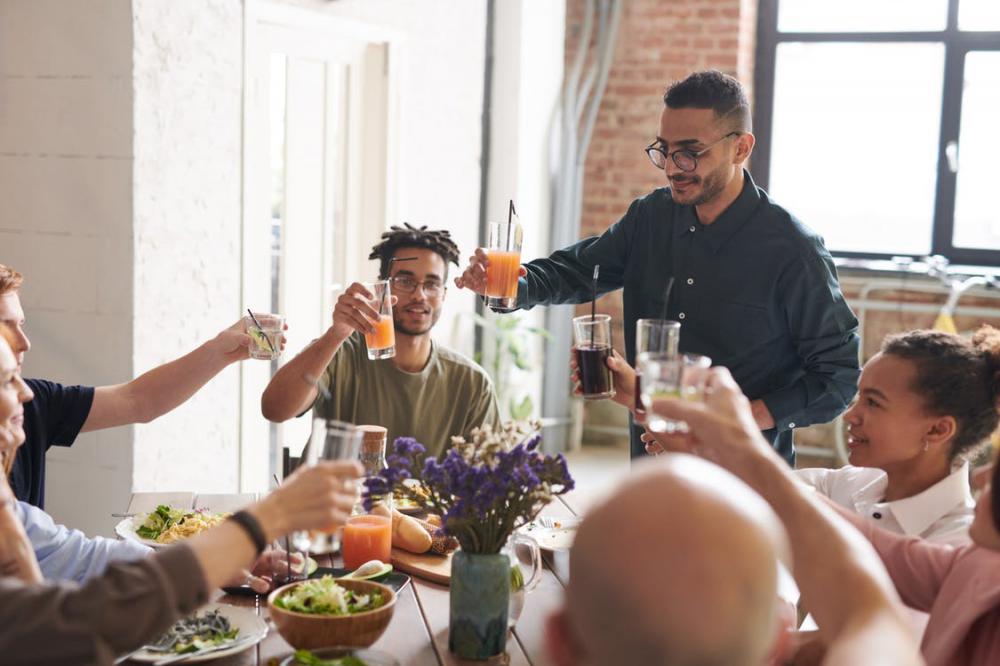 Strengthen Your Relationships
Are you guilty of taking your loved ones for granted? Everyone can do so from time to time. It is, however, essential to prove to your nearest and dearest how much you care when the opportunity arises, which could potentially strengthen your relationships.
To ensure they know how much you value their friendship, you could always buy them a present as a thank you, articulate how much they mean to you, or you could try to spend more quality time together.
Eliminate a Bad Habit
Nobody is perfect, as almost everyone will have at least one bad habit, with some being more harmful than others. If you are committed to becoming the best version of yourself, you should aim to eliminate the bad habits from your daily routine.
For example, if you are guilty of working too hard, you should attempt to leave the office a little earlier than usual to spend more quality time with your loved ones.
Other bad habits you could try to change, include:
Ignoring friends or family members' text messages
Being disorganized
Engaging in negative thinking
Scientific research has found people should identify potential triggers and attempt to replace a bad habit with a good one. So, if you are ready and willing to change your life in 2020, the above tips can be an excellent starting point.