Boris Johnson announced that Step 4 of the roadmap out of lockdown will go ahead from next Monday, July 19.
Step 4 is the next stage in the Government plans regarding the lifting of lockdown restrictions. Below are the details of this final stage within the lockdown roadmap:
Monday, July 19 will see the removal of restrictions on social contact and life events, and the opening of the remaining closed businesses and venues. These changes will include:
Removing restrictions on how many people can meet in any setting, indoors or outdoors
The opening of all settings, including nightclubs. Large events like music concerts and sporting events can resume without attendance limits. Organisers are encouraged to use vaccine certification
All restrictions on life events such as weddings, funerals, bar/bat mitzvahs and baptisms will be removed
The legal requirement to wear a face covering will be lifted in all settings, though it will still be expected and recommended for the public to wear one if they are coming into contact with people they do not normally meet in crowded, indoor areas like public transport
Social distancing rules will be lifted, although the public should continue to consider the risks of close contact with others, particularly if they are clinically extremely vulnerable or not yet fully vaccinated
The Government is no longer instructing people to work from home. It is expected and recommended that a gradual return to the workplace will take place over the summer
More information is available from the Government website: https://www.gov.uk/coronavirus
The Government also ask that people and businesses make informed decisions about how to manage risks to not only themselves, but to others. Although the listed restrictions above will be lifted, there are still things the public should be doing to keep safe as covid 19 remains in the community:
Meet in well-ventilated areas where possible, such as outdoors or indoors with the windows open
Wear a face covering when coming into contact with people you don't normally meet in enclosed and crowded spaces
Washing hands with soap and water or use hand sanitiser regularly
Covering the nose and mouth when you cough and sneeze; stay at home if unwell to reduce the risk of passing on illnesses onto other people
Test when possessing covid 19 symptoms and isolate when positive or when contacted by NHS Test and Trace
The NHS also has 11 tips to cope with anxiety about coming out of lockdown (link at bottom)
Booking vaccines if not done so already
To find out more about keeping safe, visit: https://www.gov.uk/government/publications/covid-19-response-summer-2021-roadmap/coronavirus-how-to-stay-safe-and-help-prevent-the-spread
Vaccines can be booked at: https://www.nhs.uk/conditions/coronavirus-covid-19/coronavirus-vaccination/book-coronavirus-vaccination/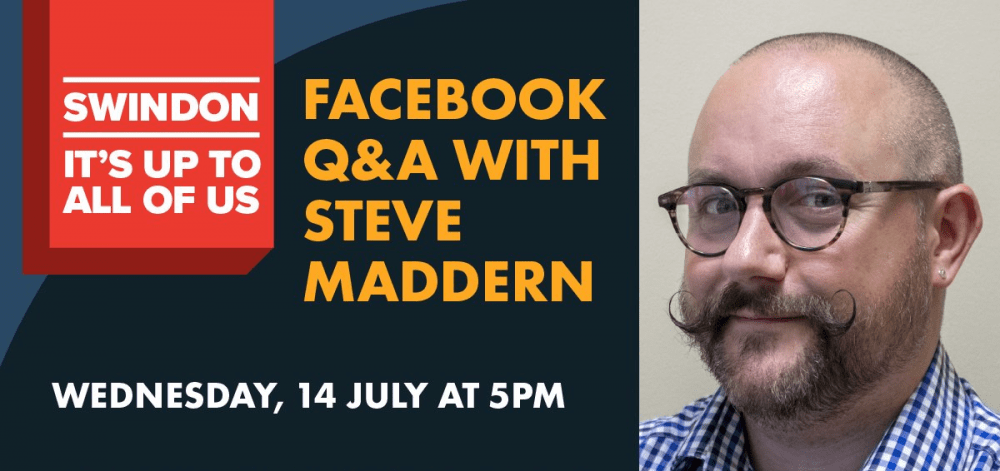 An online Q&A session with Director of Public Health, Steve Maddern, will be hosted on July 14 at 5pm. It will be available via Facebook.
Steve aims to answer commonly asked questions, so the public knows what to expect on July 19, when Step 4 of the lockdown roadmap will come into effect. A recording of the session will be available in Friday's 'Your Swindon' newsletter.
Swindon Borough Council's Facebook page can be found here: https://www.facebook.com/SwindonBoroughCouncil
It is estimated that one in three people with covid 19 do not have symptoms but can still infect others. Information about the different ways of accessing regular testing can be found here: https://www.nhs.uk/conditions/coronavirus-covid-19/testing/regular-rapid-coronavirus-tests-if-you-do-not-have-symptoms/
Experiencing any of the symptoms of covid 19 listed below, will mean that the individual and everyone they live with, will need to self isolate:
A high temperature
A new, continuous cough
Loss of your sense of smell or taste, or it's changed.
On possessing any of these symptoms, free PCR tests will be available for booking and can be done so from the following link: https://www.nhs.uk/conditions/coronavirus-covid-19/testing/get-tested-for-coronavirus/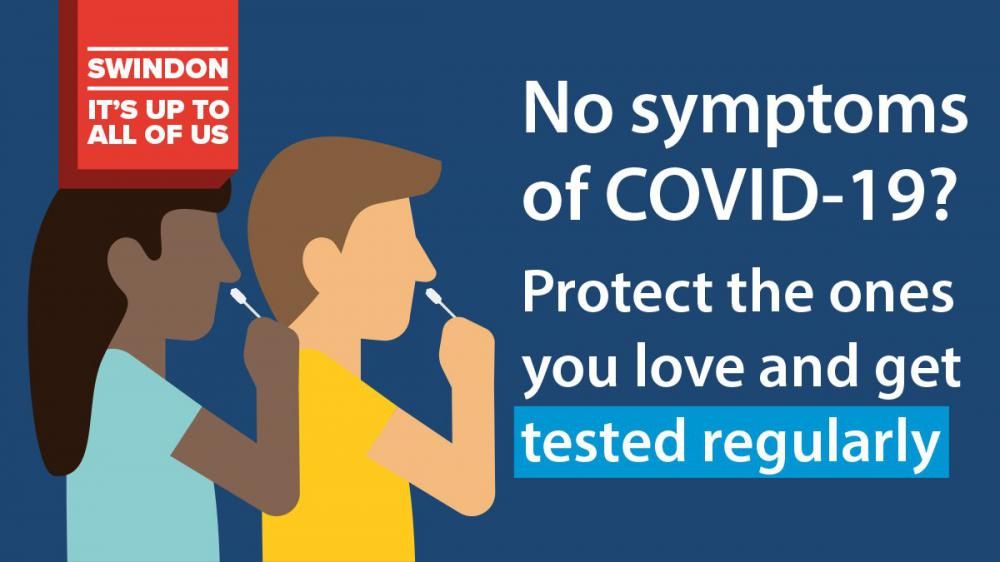 Travel:
Before travelling abroad, the Government ask the public to make sure they are aware of the latest travel guidance. The traffic light system for red, amber, and green countries can be found here: https://www.gov.uk/guidance/red-amber-and-green-list-rules-for-entering-england
Important future dates:
August 16: The rules on self-isolating as a contact will change for people who are fully vaccinated, and for under 18s. Those not fully vaccinated will still need to isolate if they are contacted, and everyone will still have to isolate if they test positive.
September: The Government will review public and business guidance as winter approaches. This will include reviewing guidance around face coverings, test and trace, isolation as well as any remaining regulations.
For NHS tips on managing anxiety about lockdown restrictions lifting, visit https://www.nhs.uk/every-mind-matters/coronavirus/tips-to-cope-with-anxiety-lockdown-lifting/