A county lines drugs gang has been sentenced for conspiring to supply crack cocaine and heroin in Swindon.
The group ran a London-based drugs network called 'Buck' between 2015 and 2017.
They appeared in Swindon Crown Court on Thursday 7 June and were sentenced as follows: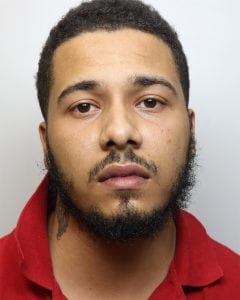 - Anthony Simister (Pictured left), aged 26, from Camberwell Road, London, sentenced to nine years in prison.
- Troy Holness, aged 18, of Shakespeare Road, London, sentenced to a 12 month referral order.
- Hinzage Hanson, aged 18, from St Saviours Estate, London, still to be sentenced for this and other similar matters.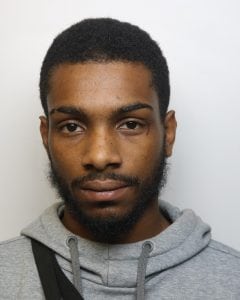 - Dvontre McCalla (Pictured right), aged 22, of Mantlet Close, London, sentenced to four and a half years in prison.
- Shanice Burrell, aged 25, from Flowerdale Walk, Bedford, sentenced to two years suspended for 18 months.
- Daryl Harper, aged 38, of Aymer Place, Swindon, sentenced to 16 months suspended for 18 months.
- Abdulrahman Farok, aged 19, from Lausanne Road, London, sentenced to two years suspended for two years.
- Luchiano Cox (Pictured below), aged 25, of Walnut Tree Walk, London, sentenced to eight and a half years in prison.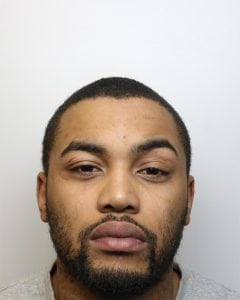 The police investigation into the network began back in 2015 following a significant piece of evidence linking Simister with a 'Buck' dealing number.
Six main dealing lines were investigated by officers as part of the lengthy investigation, all of which linked to the street name 'Buck' and all of which linked back to Simister – a Londoner who had settled in Swindon, while two of the lines could be linked to Cox.
Using children based in London as runners, the group would take over local drug addicts houses in Swindon – known as cuckooing, to deal class A drugs to users.
PC Matthew Barnett, of the Dedicated Crime Team, said: "This was a lengthy investigation, gathering evidence which showed how Simister took a leading role in running the 'Buck' dealer line in partnership with Cox.
"They exploited young people who they used as runners – on several occasions they were found with a significant amount of class A wraps, in an attempt to evade police.
"Through extensive enquiries focussing predominantly on phone analysis, we have been able to tie all those involved together and put them before the courts.
"This action will have disrupted one of the main lines of class A drug supply in Swindon, protecting some of the most vulnerable in our communities.
"County lines drugs gangs pose a serious risk to vulnerable people, especially those living in rural areas and small towns – they will often take over the homes of these people as bases to supply class A drugs. This is known as cuckooing – it's really vital that residents look out for their neighbours. If you see unfamiliar people calling at an address at unsocial hours, or you have a noticed a neighbour has not been seen for a while, cuckooing could be taking place. Report any suspicious behaviour to 101."
County Lines is part of the Beyond the Beat campaign highlighting the hidden demands on policing.  You can still join in the conversation on Wiltshire Police's social media pages using the hashtags #CountyLines #BeyondtheBeat