Wiltshire Police are trying to identify a male in relation to two fraud incidents in Swindon. 
On Monday 30 April, a man entered the shop at the BP service station on Swindon Road, Royal Wootton Bassett and tried to pay for goods using a fake £50 Irish note.  However, the manager challenged the man who then ran off. 
Then on Tuesday 8 May the same man entered Da Paolo Cafe and Delicatessen on Commercial Road in Swindon and successfully bought goods using a fake £50 Irish note.  
He is described as white, 5' 7" tall, of medium build and with an Irish accent.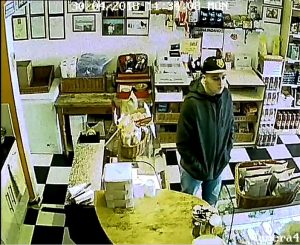 PC Glen Taylor said:  ""We'd like to warn businesses in the area to be extra vigilant when dealing with notes, especially if you're handed a £50 one.
"If you recognise this man or if someone matching his description attempts to buy an item from your business - please call us.
"Also, if you were approached by this man or saw someone matching this description - acting suspiciously in the Swindon area - please contact me."
If you can help with enquiries please contact PC Glen Taylor on 101 or anonymously, via Crimestoppers, on 0800 555 111.