The team at Swindon Museum and Art Gallery are commemorating the Centenary of the First World War with an array of exhibitions, talks and workshops and are delighted to have been awarded Heritage Lottery Fund funding of £6,800 to enhance their offering.
The Museum and Art Gallery will be hosting three exhibitions, which start this summer, exploring World War I through modern and contemporary art, and Swindon's own military history.
Cicatrix (meaning: the scar of a healed wound) is the main WWI commemoration exhibition, a centenary project which reflects the story of Wiltshire during World War I. This will be  a contemporary art exhibition incorporating installation, drawing and films, by Prudence Maltby, Susan Francis and Henny Burnett. They are joined by Commonwealth artists Caro Williams (New Zealand), Catherine Farish (Canada) and Sophie Cape (Australia) for this ground breaking and collaborative exhibition.
Cicatrix is an international multimedia touring exhibition and examines the concept of scarring: the physical marks left behind, such as scars on the Wiltshire landscape.
The exhibition is kindly supported by the High Commission of Canada in the United Kingdom.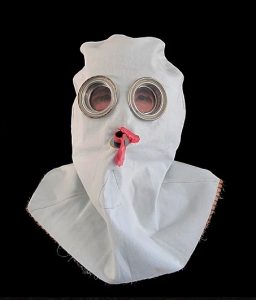 The second exhibition, The Royal Wiltshire Yeomanry: A History explores their history, with a special focus on the Yeomanry's service in France between 1914 and 1918.
The Royal Wiltshire Yeomanry received thirteen battle honours during the First World War, with soldiers fighting in Cambrai, Ypres, Bapaume, Messines and the Somme. The exhibition will feature paintings, uniforms, photographs and objects held by the Royal Wiltshire Yeomanry's own museum collection.
The final exhibition, Art and Conflict, brings together paintings and drawings from the Swindon collection which reflect on war and conflict. It includes Augustus John's important World War I drawing, Canadian Soldiers, as well as World War II paintings by Claude Francis Barry and Mary Kessell.
A series of family and educational workshops are planned to accompany the exhibitions as well as FREE lunch time talks where you can find out more about key works in the exhibitions.
The project, which has also had a financial contribution from the Friends of Swindon Museum and Art Gallery, aims to give new perspectives on the local experience of World War I, by exploring different viewpoints, collections and the wider impact of the conflict through the planned exhibitions and events. There will also be a focus on the role of women, artists and yeomanry soldiers during WWI, offering new understanding of Swindon's experiences of the conflict and its wider social and cultural impact.
The Museum and Art Gallery want to share Swindon's WWI heritage in a way that is relevant, engaging and offers a variety of new perspectives for audiences focusing on social history and modern art collections.
These exhibitions are scheduled from September 2018 to December 2018.  More information and accompanying talks can be found at www.swindonmuseumandartgallery.org.uk.
For further information please email Nicki Western, nwestern@swindon.gov.uk