There has been an estate at Wokefield since the first house was built in the 1560s for the wealthy Plowden family.
Set in 250 acres of Berkshire parkland, south west of Reading, the estate has now been totally transformed following a £20 million restoration throughout.
The impressive entrance to this estate gives a taste of what was to come. The sweeping drive passes through the golf course surrounded by beautiful countryside looking particularly stunning with the changing Autumn colours.
After checking in at Wokefield Place, a high-tech dedicated conference building, we were directed to the Grade II Listed Mansion House with its pillared façade and grand entrance hall. We climbed the sweeping staircase to the first floor where we found our sumptuous room, with equally sumptuous en suite bathroom complete with his and hers basins.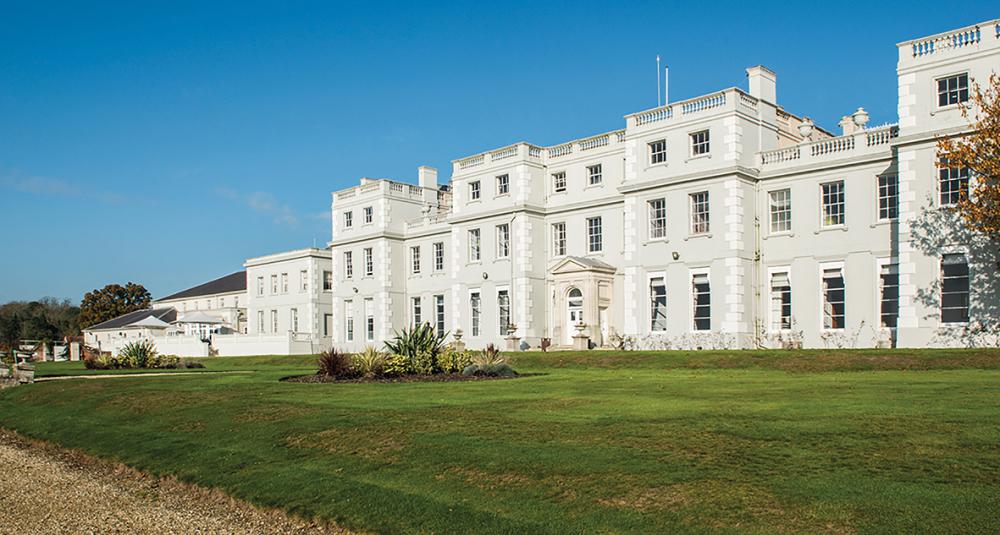 The rooms have been sympathetically refurbished to an extremely high standard in a very traditional manner in keeping with the whole ambience of the place complete with the widest bed I have ever seen – I'm sure it would have slept four people in comfort!
We had every comfort and convenience – tea and coffee making facilities complete with coffee machine, ironing board and iron. The view from the majestically large windows was fabulous, looking out over a manicured garden area, parkland and a lake, complete with flocks of geese who put on a spectacular show for us, flying in perfect formation past our windows.
In addition to the 18-hole PGA-standard golf course there is an outdoor activity course in the grounds, plus a fully equipped gym and indoor 25m swimming pool available daily for guests to use – unfortunately we weren't staying long enough to take advantage of these facilities.
Having settled in to our room (and wishing we were staying there for more than just one night!) we were picked up by taxi and taken the 40-minute drive to Bombay Sapphire gin distillery situated in the historic Laverstoke Mill in North Hampshire, which is recorded as far back as the 1086 Doomsday Book. Situated on the River Test, the site was originally a paper mill, manufacturing bank notes for the British Empire and one of the buildings bears testament to this being called India House.
In 2010 Bombay Spirits purchased the site and turned it into the wonder it is today.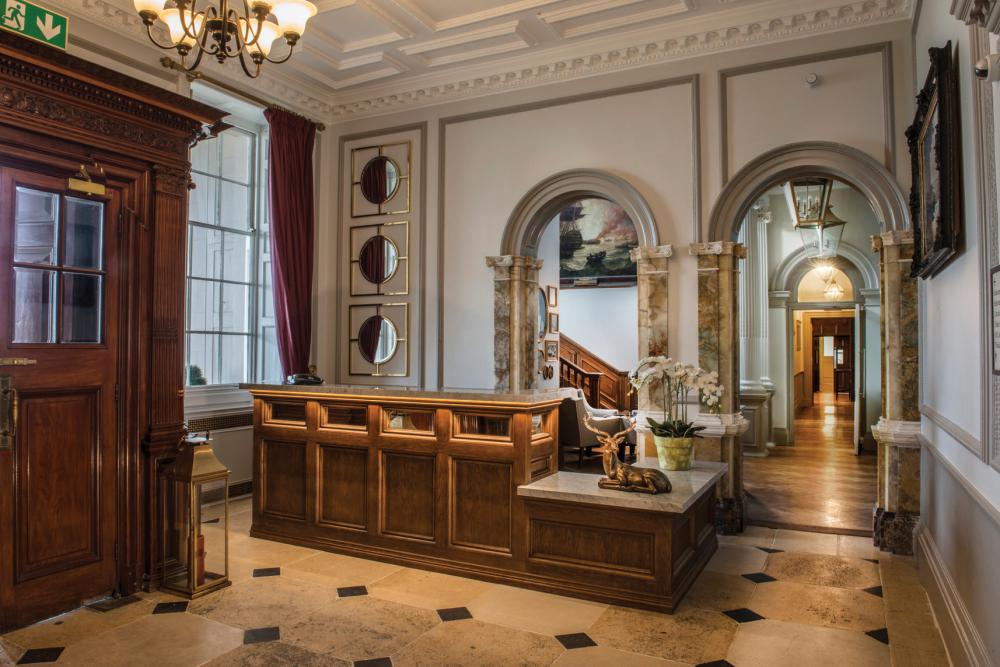 Our self-guided tour (complete with interactive map which activates a commentary from designated points around the site) was relaxed and informative followed by a personally guided tour of the distillery itself which threw up some interesting facts and figures : All Bombay Sapphire gin is distilled on this site and 90% is exported – 60% to USA, 30% to Europe and the rest of the world – a mere 10% stays in this country; In addition to the basic ingredient of juniper berries they use a secret blend of other botanicals known by only four people within the company, which is never written down and only passed on by word of mouth. Security of this recipe is such that the four people are not allowed to travel together by car, plane, train or indeed any other form of transport and all four are never on the same shift together!
Probably the most impressive part of the tour was the amazing glasshouses which showcase the botanicals used in the gin making process, using the residual heat from the distillery to heat them.
Our tour finished in the aroma room where we could smell all the various botanicals used and by indicating our favourite aromas we chose a cocktail which we then enjoyed in the bar, finishing off with a visit to the well-stocked shop.
We enjoyed the basic tour but they also offer cocktail masterclasses and other seasonal events throughout the year. Definitely worth a visit, even if you don't drink gin!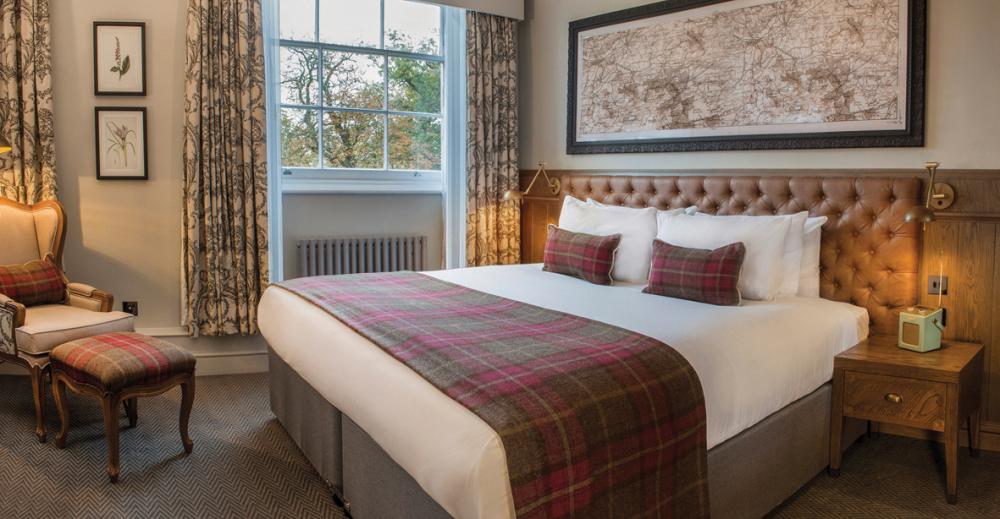 Back at De Vere Wokefield Estate we dined in the View Restaurant – although it being dark we couldn't appreciate the stunning views. This is a buffet style restaurant (at a set price of £19.50) offering an array of salads, soup and, on this particular occasion, a range of curries and accompaniments which were washed down well with a bottle of Spee'Wah Shiraz-cabernet sauvignon – no I haven't heard of it either but it was very smooth and delicious!
After a good night's sleep in the huge bed we were treated to a vast array of breakfast items in the 1560 Restaurant in the Mansion House itself. We sat in the conservatory part of the restaurant, again with magnificent views and a lovely terrace for drier and sunnier days!
Full of bacon, eggs and every other breakfast delight we returned to our room to savour the wonderful view for the last time and bid our farewell to this wonderful place.
For further information visit www.devere.co.uk