I didn't really like cocktails when I was first introduced to them - "overpriced alcoholic juice" was my underwhelmed verdict.
Then again, at that stage in my adolescence, I hadn't been to a specialist cocktail bar.
These days, now times have changed, and my palate has developed, if I want a cocktail I'm happy to stretch the purse strings. Gone are the days of seeking the best two-for-one deals - I want class in a glass. I'm talking about places like Brickfields (Brockley, London), The Dead Canary (Cardiff) and - my new nearby favourite - The Alchemist (Oxford).
The character of The Alchemist is signified through subtle and well-executed nods, - the first being in the title 'alchemist' - exuding science with an edge. The bar is decorated with glass vials you'd use in school science classes, but what goes into them seems like advanced wizardry - as I soon discovered with Black Magic (gin, more gin, almond, black gold, and citrus).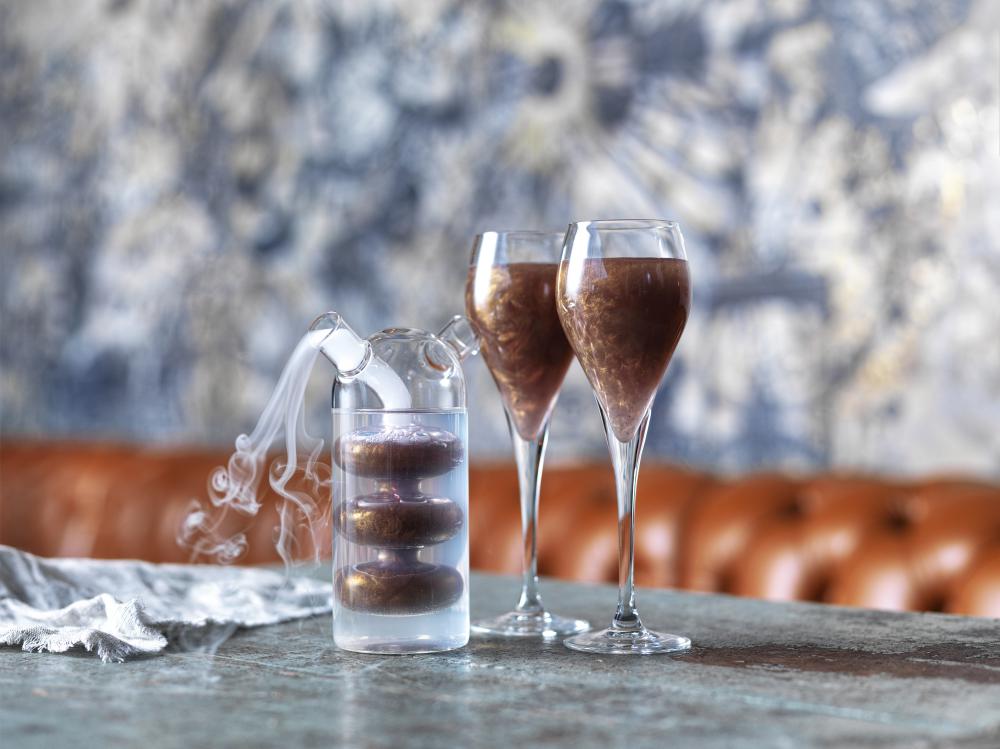 Black Magic lends itself to the very essence of The Alchemist - mixology meets theatrics. Unlike my previous experience with 'drinks for two' this particular cocktail was extra in every way. Our waitress came over and provided a basic chemistry lesson as she poured out the drinks - I could have learned a thing of two, probably, if I wasn't so shamelessly dazzled by my smoking beverage and, based on the twinkling contents, my curiosity as to whether or not I would be urinating glitter later - a delicious taste of bedazzlement.
For my next, borderline sardonic, choice I opted for 3.5oz of Happiness (gin, Chambord, Vermouth, and citrus). It was pricey, but perfect - fruity, yet bitter, with a smooth finish. The evening then ended with a twist on a signature classic, - something that can be done wrong quite easily - a Smokey Old Fashioned. The Alchemist have given this one a sweet revamp and instead of opting for an orange twist, or maraschino cherries, they have concocted it with maple syrup. It worked splendidly with the oak notes from the Woodford Reserve, and the smokey aesthetics complimented the flavour which had me convinced for a moment that I was tucked away in a log-cabin - pure witchcraft!
The Alchemist isn't an everyday treat, but it's definitely the kind of science I can get on board with - pro mixologists and wonderful service in a suave setting. They should teach this in school.