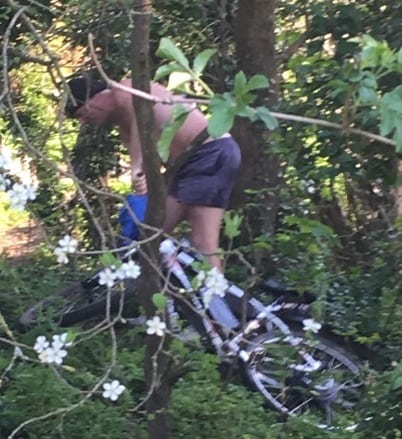 Police have released an e-fit and photograph of a man they would like to speak to following two indecent exposures in Swindon.
The first incident happened at approximately 4pm on 19 April in Lawns public park near The Planks. 
A 15-year-old girl was in the area with friends near the derelict church when they noticed a man in the bushes. The man originally had black tracksuit bottoms on but then removed these so he was fully naked. He was wearing a black beanie hat at the time. 
The man stood staring at the girls who felt extremely uncomfortable - they walked off and called police.
A similar incident occurred later that day at approximately 6.15pm in Akers Way. The suspect in this case was also wearing a black beanie hat and targeted teenage girls. 
PC Jonathan Kilburn said: "Police attended the first incident but unfortunately could not locate the man. During the second incident, a witness was able to take a photograph which we hope, alongside the e-fit, may help us identify the man.
"These incidents, which we believe are linked, understandably left those involved feeling upset, uncomfortable and frightened. We have been carrying out extensive enquiries but would encourage anyone who may be able to identify the person in the picture or in the e-fit to contact police on 101."
Alternatively, call Crimestoppers anonymously on 0800 555 111.