Ramsbury Single Estate Launches 'Ramsbury Gin School': An Unforgettable Gin-Making Experience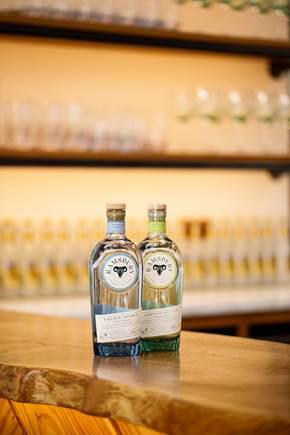 Ramsbury Single Estate is proud to unveil the Ramsbury Gin School, an exciting and immersive journey into the world of gin creation.
A natural extension of the highly acclaimed distillery tours, this new venture invites gin enthusiasts and connoisseurs alike to discover the art of gin-making while crafting their own unique gin blend tailored to their tastebuds.
During the Gin School experience, guided by expert distillers, guests will handpick their choice of botanicals from the extensive selection. With access to state-of-the-art equipment, participants will witness the magic of distillation and the intricate process of creating gin - the Ramsbury way.
After distillation, participants will be able to savour their creation in a personally crafted signature serve and will take home a signed bottle of their own gin blend, serving as a memento of their gin-making adventure.
See below for what's included in the experience package, which is available for £85 per person:
3 x 25ml Gin & Tonics
1 x Distillery Tour & Tasters
1x 700ml Bespoke Gin
A Focussed Conversation Regarding Ramsbury's Renewable & Sustainable Elements
Exclusive Discounted Shop Offer
Duration: Lasts up to 3.5 hours
By opening the doors to gin enthusiasts and sharing the passion and expertise, Ramsbury provide a genuine glimpse into the craft and artistry behind gin production, while fostering a deep appreciation for the unique distillation processes and commitment to quality.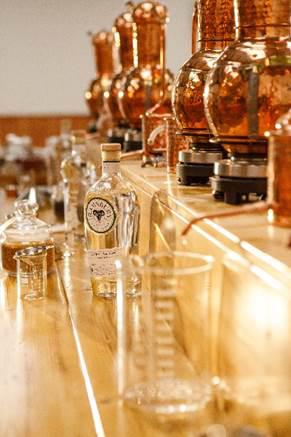 Nikolas Fordham, General Manager of Ramsbury Single Estate Spirits said: "At Ramsbury, the craft of the distillation process is at the heart of what we do, and we couldn't be more excited to share this passion with others through the launch of Ramsbury Gin School; surrounded by the natural beauty and heritage of our Estate what better way is there to create your own bespoke Gin."
Ramsbury Gin School will open its doors to the public on 10th June and bookings will be available on Fridays and Saturdays. Additionally, boasting a fully equipped entertainment space with licenced Bar, the school's setting offers a versatile venue for private parties, events, and corporate hire, catering to a variety of needs and occasions.
For bookings and inquiries, please visit the website https://ramsburyestates.co.uk/product/ramsbury-gin-school/.
Your Comments
Be the first to comment on this article