Plantlife's Great British Wildflower Hunt is a simple but meaningful way of interacting with nature this summer, whilst discovering wildflowers growing locally and learning a bit more about them and how to identify them.
The hunt, the UK's first large-scale interactive guide to wild flowers, offers everyone the opportunity to have fun and boost their botanical knowledge like never before; it helps families learn together, giving them the confidence to identify the wildflowers that are growing in their nearby urban park, meadow, field or woodland.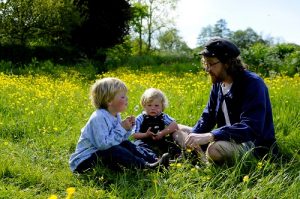 It is increasingly appreciated that connectedness to nature is good for our health and happiness, which is a great reason for families to get involved. There are a growing number of studies that say nature is good for mental and physical wellbeing, and taking part in the Wildflower Hunt is a great way to start.
The outdoors is a key part of all children's experience, whether you grow up in a town or the countryside. What are your happiest memories from childhood? Plantlife reckon many of them come from playing outside – in a park, or in nearby scrub or woods.
Marian Spain, Chief Executive of Plantlife says: "Lots of us love wild flowers but can feel unconfident around them and want to know more. The Great British Wild Flower Hunt is designed to do just that.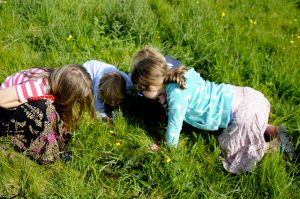 "You can do it on your phone or print off the sheets, and take them with you while you're walking the dog, with toddlers in the park, or out on a country stroll."
Plantlife's Dr Trevor Dines adds: "If you do know about wild flowers, this is a really easy way to share that enthusiasm with the younger generation. I learnt so much from my parents and grandparents, and that generosity of spirit is what we want to encourage."
There are nearly 50 flowers to identify and hunters are able to filter photos by colour, mark off flowers spotted, and earn flower points to be shared on social media via #WildflowerHunt. Firm favourites like buttercups and red clover earn users one star, while rarer gems like common spotted orchid and harebell are three-pointers.
Simply sign up to receive your online welcome pack and get started here: https://www.plantlife.org.uk/wildflowerhunt/
Photo credit: James King
Your Comments
Be the first to comment on this article