Chairman of Lydiard Park Heritage Trust has hit back at claims by Swindon Borough Council that it was attempting to unnecessarily spend millions of pounds of taxpayers' money.
In an emotional riposte, Mike Bowden, chairman of the Lydiard Park Heritage Trust, branded the assertion an "outrageous and inaccurate slur".
The council's own surveyors estimated maintenance work would cost £850,000 to carry out - a figure questioned by the trust whose own commissioned survey came back with a figure of £4.1 million.
"It's been said that we demanded over £4m to undertake this work. This is a horrible misrepresentation of the position. In fact in the attempt to find a way forward, the council were working on a plan under which they would undertake this work themselves and unsurprisingly they asserted they could do it more cheaply.
"Well, we are a startup charity with no infrastructure. They have project managers scaffolding sheds and all sorts of set up materials that would intuitively suggest they would be able to do it more cheaply. If they do the work of course no money at all, not a single penny, has to be paid by the council to our trust for backlog maintenance, so to suggest that we were in some way fleecing the taxpayer is an outrageous and inaccurate slur."
When asked about the way forward, Mr Bowden said the future of Lydiard House and Park had reached crisis point.
"At the very start of this competitive process Coun Gary Perkins publicly stated that the council had neither the money or the skill set managerially to look after this house and park.
"It is hardly surprising therefore that there's widespread concern in the town that a council that has said it does not have the money or skill has decided that it has to retain management and operational control. It's an unsatisfactory and worrying state of affairs."
Mr Bowden went on to question the accuracy of the council's in-house condition survey saying that "at best it did not fully identify the schedule of outstanding backlog maintenance that was required and at worst the surveyors were under pressure to produce a report to fit a conclusion the council had already decided upon.
"Some would refer to that as reverse engineering but either way it's the wrong way round. The correct order must be survey, conclusion, announcement and we don't think that was the order."
He added that In November last year the council's own surveyors accepted the vast bulk of maintenance work identified in the Trust's architects survey needed to be done.
Responding to comments by lead councillor for the project Garry Perkins that he would be preparing a paper for a future cabinet meeting.
He said: "The problem with that is that there's an immediate crisis. The conference centre operation is due to end in April, the current management are leaving this building on the 18 April.
"If they leave and no interim management is put in by the council the hard working and loyal staff at Chartridge will lose their jobs and a vital and crucial income stream that should be providing revenue for the park will be lost potentially forever and the whole building will be at hugely increased risk because it will be unoccupied and subject to fire, vandalism, damp and all sorts of other horrors so we call on the council to make a public statement that they will put in emergency temporary management to ensure that this place does not become unoccupied.
Mr Bowden called on Swindon Borough Council to:
Publicly commit to undertake  all the maintenance work that their own surveyors have agreed needs to be done; put in place temporary management of the conference centre to work with the existing staff to prevent the closure of the centre; to publically reconfirm their acceptance of the 11 undertakings known locally as the friends 11 red lines that they accepted in full council back in 2016 to ensure that Lydiard is protected by future generations.
"Given the council's decision not to proceed with the trust's proposal our sole objective is to ensure that there is a workable and sustainable plan in place for Lydiard before it is too late. The trust demands that the council urgently publish detailed and concrete plans setting out a credible sustainable future for Lydiard to include details of the legal structure or contractual arrangements which allows an organisation which does have the requisite skill to manage Lydiard House and Park.
"The shocking state of the mechanics institute and recent developments at the health hydro and other heritage assets in Swindon show only too clearly what can happen if the owners of these important assets lose focus and fail to take necessary steps to protect these popular and critical heritage assets."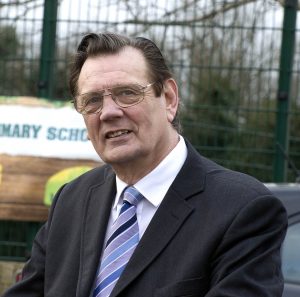 Coun Garry Perkins (pictured), Swindon Borough Council's Cabinet Member responsible for Heritage, said: "The Council is absolutely committed to keeping Lydiard as a place that people in Swindon can continue to enjoy.
"We were completely focussed on the successful transfer of Lydiard House and Park to the Trust and a lot of time and effort from both sides has been spent on trying to reach an agreement.
"Unfortunately, we are just too far apart in our valuations for how much backlog maintenance and operational subsidy is required and, as a result, it would be unlawful to proceed with the transfer. However, this is the point of the due diligence work, to help identify key issues. This has highlighted that an agreement is not possible and that the Trust's bid does not represent the best value for taxpayers in Swindon.
"I would like to thank all the members of the Trust and council officers for their efforts in trying to get this transfer over the line.
"As we cannot continue with the transfer, the house and park will remain in Council control, which will involve investing in Lydiard House, keeping the existing conference facilities running in the short term, before sympathetically enhancing them over the next few years.
"We very much hope we can work with the local heritage community so we can harness their expertise for the benefit of this important Swindon landmark."